The XACTV℠ Advantage
Our customized approach aggregates local inventory by daypart, audience, genre, or program-specific advertiser requirements; all in a trusted, transparent environment.
Accelerates estimating and optimizing, improves decision-making, and guarantees the delivery.
Balanced National Distribution
Maximizes efficiencies while ensuring that local spots are allocated proportionally across the representative markets.
Creative and Market Flexibility
Advertisers can adjust their creative by market and by region, as well as ensure specific geographies.
Customized reporting including an automated online RFP, third party verification, performance validation, and a detailed advertiser dashboard.
Pure Nielsen posting methodology. NTI or NSI.
Minimum national coverage can be customized based on your target, locations, or product availability.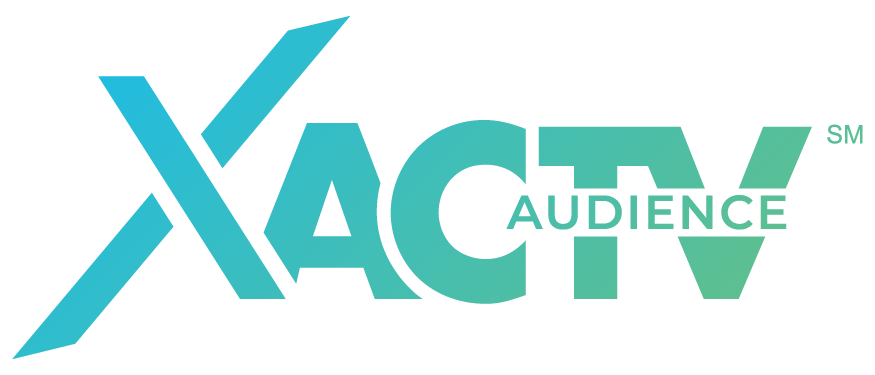 OTT at Scale:
The Power of TV with the Precision of Digital.
Customize Your Broadcast
XACTV℠ Automation Aggregates Engaged Local Audiences at Scale.
Improved National Reach

Driven by New Inventory & Local Efficiencies
Early Morning

Daytime

Prime Alternative

Late Night

Overnight
Engage

with

Network

&

Trusted Local Content

Not Available to National Advertisers
Early Morning News

Noon News

Evening News

Late News

Combos
Buy Against Programming Profiles Built on
Insights

&

Other Datasets
Entertainment

Talk

Comedies

Dramas

Game Shows

Court

Classics
& more
Proven Performance
Delivering engaged local audiences with high quality broadcast on a national scale. Ratings are 100% Nielsen guaranteed (NTI or NSI) with an average client delivery of 103%, and consistent delivery across major categories:
Impression Delivery Across All Verticals
Access Early Morning Inventory on Broadcast to compliment national plan to expand reach and deliver more efficient cost.
Utilize Automated Unwired TV network to aggregate local market broadcast inventory achieving national scale.
National NTI delivery guaranteed 101%
26% savings vs National CPM
Increase available supply for Early Morning News, including national network news, to mitigate current national cost increase
Early Morning news placement inclusive of Today Show, GMA, CBS This Morning, and local news
65% of Impressions to Air in Big 3 Morning Shows
35% of Impressions in Local News
11% Efficiencies vs. National CPM
Expand reach and programming to supplement national campaign. Define specific programming that will reach targeted diners
Target off net comedies and news programming not available for typical national purchase, to air in conjunction with national cable plan
50% Impressions 8 Targeted Comedies
50% Impressions Local Evening and Late News
113
113% Delivery & Expanded Reach Outside of Cable Plan
Our Office:
298 5TH AVENUE
3rd Floor
NEW YORK, NY 10001
©2022 XACTVSM
XACTVSM is a service mark of an affiliate of XACTVSM and any unauthorized use is expressly prohibited.